Being a Purina Certified Expert Dealer means that we offer a complete line of quality Purina feed products and have knowledgeable associates who care first about our customers, and their animals. Training is a key element for our Certified Expert staff and you can depend on us for Certified Expert advice!
Bulletin Board
Crown Feed & Supply will be closing at Noon on Christmas Eve and will be closed on Christmas Day!
Expert Articles & Advice
December 1, 2014
In many homes, a beautifully decorated Christmas tree is the undisputed centerpiece of holiday decorations. Unfortunately, the garlands, tinsel, lights, and ornaments are just as attractive to pets, but can be dangerous if cats and dogs decide this unusual tree is a new and fascinating toy.
December 1, 2014
Chickens are a surprisingly resilient bird where winter is concerned. This is especially true if your poultry belongs to one of the winter-hardy breeds such as Blue Andalusian, Dominique, Brahma, or Plymouth Rocks.
Special Offers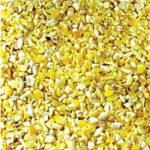 Shelled Corn is GREAT for feeding deer and wildlife, especially during the colder months!
Valid 12/01 - 1/08/2015
Purina Livestock Videos
Purina® Layena® Plus Omega-3 Poultry Feed for Backyard Chickens
Quick Contact & Hours
Mon - Fri
8:00 am - 5:00 pm