Being a Purina Certified Expert Dealer means that we offer a complete line of quality Purina feed products and have knowledgeable associates who care first about our customers, and their animals. Training is a key element for our Certified Expert staff and you can depend on us for Certified Expert advice!
Bulletin Board
Nutrena's FREE Tour D' Cluck Workshop will be here March 22nd! Stop by at 2:30pm for door prizes, refreshments, family fun, and more!
Expert Articles & Advice
March 1, 2014
Different birds have different feeding styles and preferences. Knowing the specific types of birds you wish to attract will assist in getting the right kinds of feeders to attract the desired types. To attract the greatest variety, it's best to provide several different feeder types.
March 1, 2014
Neglecting your lawn at this time of year will result in damage that lasts through all four seasons. Therefore, it is important to know what you must do to take care of your lawn in the spring so that you can enjoy a lush, green lawn all year, every year.
Special Offers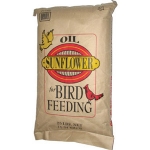 Don't forget about your feathered friends!
Valid 3/01 - 4/08/2014
Purina Livestock Videos
''Tips from the Rabbit Hutch: Breeding Basics" Dave Mangione give us tips on the basics to breeding your rabbits.
Quick Contact & Hours
Mon - Fri
8:00 am - 5:00 pm