Being a Purina Certified Expert Dealer means that we offer a complete line of quality Purina feed products and have knowledgeable associates who care first about our customers, and their animals. Training is a key element for our Certified Expert staff and you can depend on us for Certified Expert advice!
Expert Articles & Advice
March 1, 2015
It can be exciting to start a new flock of chickens, and the benefits – entertaining pets, unique company, fresh eggs and healthy meat – are equally exciting, but it is important to start the flock carefully so your poultry will be happy in their new home.
March 1, 2015
Many people associate spring with fuzzy baby chicks, but modern hatchery practices make chicks available year-round. Once you know which breed is right for you, select a reputable hatchery or dealer from which to purchase your chicks.
Special Offers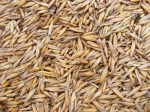 That's right!
Valid 3/01 - 4/07/2015
Videos
Bringing Baby Chicks Home: Setting Up the Brooder
When you bring home new baby chicks, there are a few things you will need: a brooder of some sort - a cardboard box, plastic tub, or old aquarium will all do. Then, a heat lamp (60 watt bulb), feeder, feed, waterer, and bedding.

Quick Contact & Hours
Mon - Fri
8:00 am - 5:00 pm
Crown Feed & Supply will be closed on Easter Sunday.