Special Offers
Company Wide: Sales, Offers and Coupons
Print All Coupons
Print All Specials
Anniversary Sale!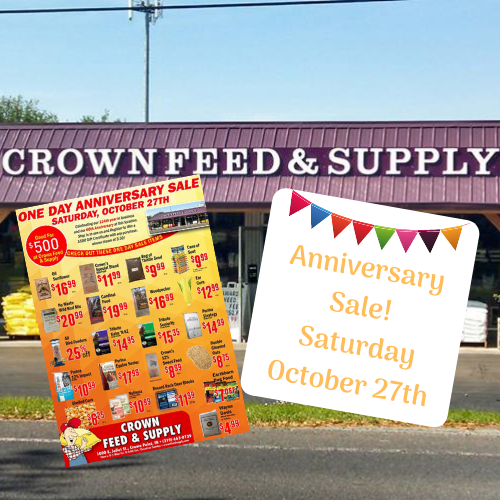 Save with our Anniversary Sale on Saturday, October 27th!! We are celebrating our 124th year in business and our 60th Anniversary at this location!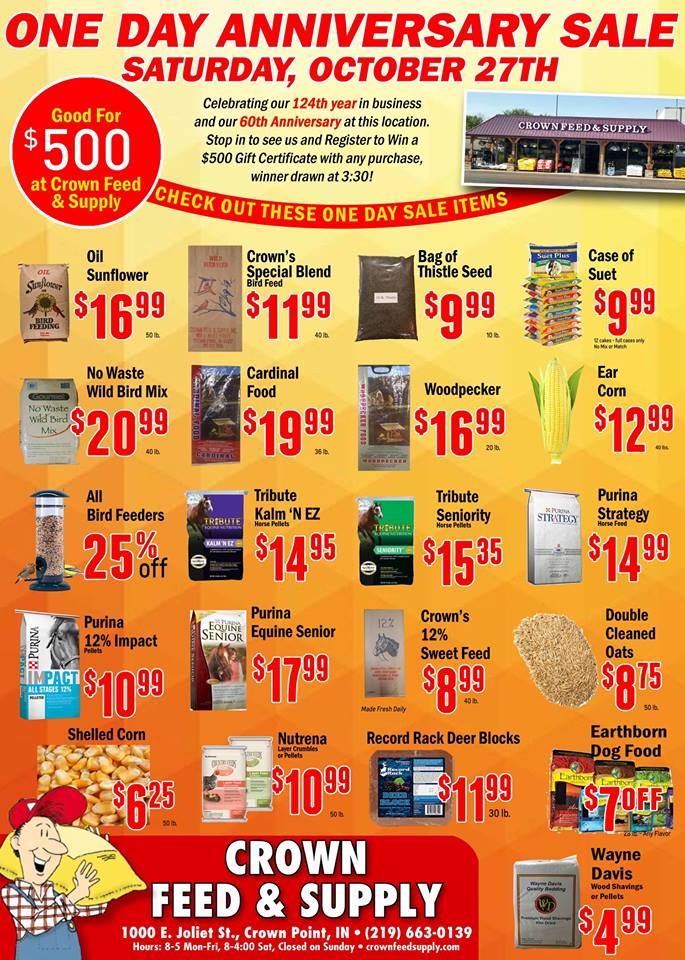 Offered by Crown Feed & Supply
Autumn Sale
(Print This)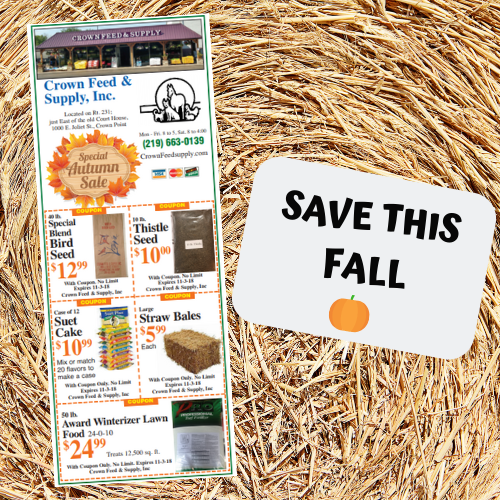 Save this fall with our coupons! Valid until 11/3/18.
View flyer and print coupons here!
Offered by Crown Feed & Supply